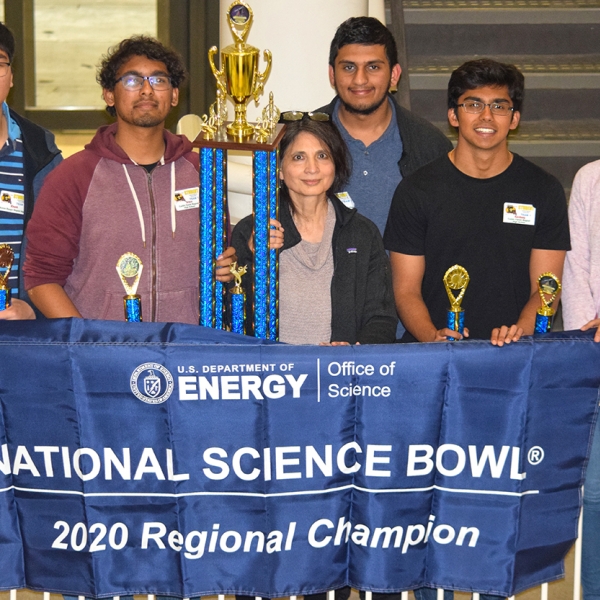 Similar to a sporting event, the competition is set up in a round-robin format in the morning, during which all teams will compete, followed by a double-elimination final tournament in the afternoon. All prizes and giveaways for the LA Regional Science Bowl are courtesy of the event's sponsors: Fluor Federal Petroleum Operations, University of New Orleans, Infinity Technology, Vali Cooper International, and Lauricella Land Company. This year's top four winners received trophies and prize money, with the top team advancing to the National Science Bowl®, which will be held in Washington, D.C., on April 30 – May 4, 2020.
This year's team that will be moving on to the National competition is Baton Rouge Magnet High School.
Below are our top four finishers:
1. Baton Rouge Magnet High School ($500.00)
2. LA School for Math, Science, and the Arts ($350.00)
3. Caddo Parish Magnet High School ($250.00)
4. Academy of Our Lady High School ($150.00)
The top four winners received prizes/trophies according to their rankings.