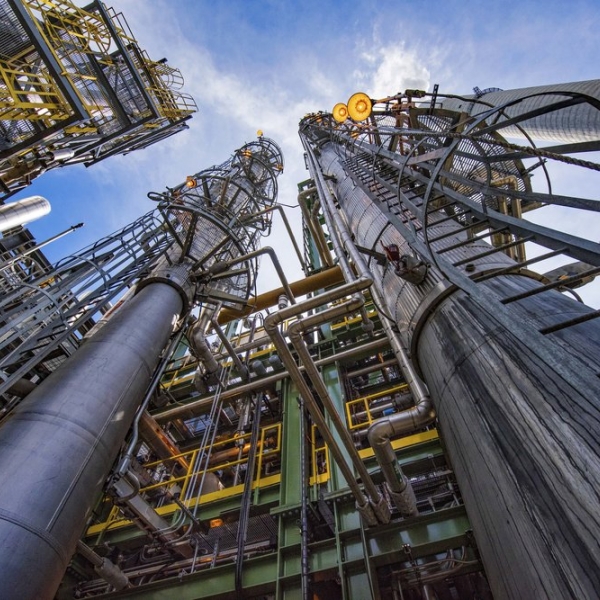 DOE's Assistant Secretary for Fossil Energy (ASFE) Steven Winberg was the Keynote Speaker at the 2019 Carbon Management Technology Conference (CMTC) in Houston, Texas on July 16th. The 2019 CMTC focused on carbon capture, utilization, and storage (CCUS) technologies and other carbon management tools that provide options for lowering greenhouse gas emissions, while maintaining fuel diversity for sustainable growth.
At the conference, ASFE Winberg highlighted DOE's robust CCUS R&D initiatives, including NRG's Petra Nova project—the world's largest post-combustion carbon capture system. 
Read the full blog here.
An Appalachian Petrochemical Renaissance within Reach
The United States is on the cusp of an Appalachian petrochemical renaissance that scarcely could have been imagined a decade ago. Primarily due to the Marcellus and Utica shale plays, Appalachia now produces more than 32 percent of U.S. natural gas and about 600 thousand barrels per day of natural gas liquids.
In fact, Appalachian shale gas is the principal driver for growth in U.S. natural gas production. The Appalachian region has abundant resources and extensive downstream industrial activity, particularly in the quad-state area of West Virginia, Pennsylvania, Ohio, and Kentucky; this creates an opportunity for a renaissance of the Appalachian petrochemical industry.
Learn more about petrochemical manufacturing and production, and why the Appalachian Petrochemical Renaissance is a driver for U.S. competitiveness here.
ASFE Steven Winberg Speaks inTokyo, Japan
ASFE Steven Winberg spoke in Tokyo in September to discuss DOE's work to reduce carbon dioxide (CO2) emissions; how hydrogen can help create a promising energy future; and why American liquefied natural gas (LNG) can play an important role in Asia's growth.
ASFE Winberg presented at the International Conference on Carbon Recycling, the 2nd Hydrogen Energy Ministerial Meeting, the International Partnership for Hydrogen and Fuel Cells in the Economy Workshop, and the U.S. Liquefied Natural Gas Exports and Market Impacts Meeting. Read all of the event highlights here.
DAS Shawn Bennett Speaks at IOGCC Annual Conference