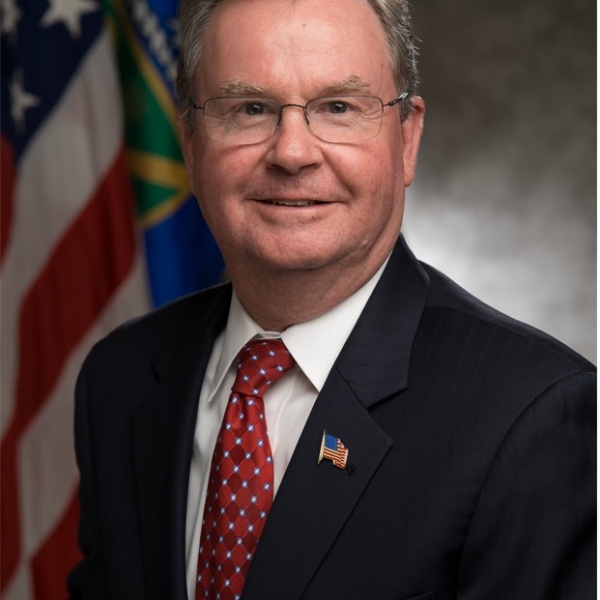 Yesterday, the U.S. Department of Energy's (DOE) Assistant Secretary for Fossil Energy (ASFE) Steven Winberg spoke at the North American Gas Forum in Washington, D.C. This forum, which concludes on Wednesday, October 23rd, is an industry-wide event that builds and supports partnership opportunities across the natural gas value chain. Guest Speaker ASFE Winberg addressed what DOE is doing to develop the United States' extensive natural gas resources and expand the benefits of the shale gas revolution. He also spoke about how the energy landscape is changing across the world due to the phenomenal amount of new oil and gas development in North America.
"Who could have guessed, a few years ago, that the U.S. would be the top global producer of both oil and gas? Today, we are," said ASFE Winberg in his prepared remarks. "And last year, we recorded one of the largest increases in petroleum and natural gas production by a single country—ever—in history."
ASFE Winberg explained that the Nation's energy success story is supported by the policies of the Trump Administration. For example, since January of 2017, the amount of liquefied natural gas (LNG) approved for export has more than doubled, in large part due to the Administration's rule that expedites small-scale LNG export applications. Additionally, U.S. LNG cargoes have reached 36 countries on five continents so far, and 18 of those countries have received cargoes since President Trump took office.
"We want to unleash the full potential of America's fossil fuel resources, and we're putting innovation ahead of overregulation. This Administration has expanded into new global markets for American energy resources," said ASFE Winberg.
Earlier this year, President Trump also issued two Executive Orders and ordered a report on the limitation hindering the export of natural gas and other energy resources from the West Coast of the United States.
"Those Executive Orders are a major step toward removing unnecessary red tape, streamlining and modernizing the regulatory process, and promoting an even more efficient energy market," said ASFE Winberg. "That brings me to another chapter in this shale gas story—it's being written in Appalachia, where the shale revolution has created a potential renaissance in American manufacturing."
ASFE Winberg acknowledged that much Appalachian shale gas contains substantial volumes of natural gas liquids, including ethane, a key chemical feedstock for ethylene. In fact, the U.S. Energy Information Administration projects that in the next five years, ethane production in the Appalachian Basin will reach 640,000 barrels per day, an amount 20 times greater than in 2013.
"Right now, over 95 percent of America's ethylene production capacity is located in Texas and in Louisiana. Appalachian shale gas is shipped many hundreds of miles to be processed there. But, when a hurricane hits, the petrochemical manufacturers feel it—financially. And, so does the natural gas producer at the other end of the supply chain," said ASFE Winberg. "That's why it makes sense to consider making the petrochemical supply chain shorter—and to bring the manufacturing home to Appalachia."
Additionally, ASFE Winberg noted that the environmental impact of energy production is important to the Trump Administration. Since natural gas development is closely interlinked with water, the Department's goal is to transform the energy sector's produced water from a waste to a resource.
"We recently designed a way to encourage research and innovation for safe, secure, and affordable water. It's called the Water Security Grand Challenge. It's a framework initiated by the White House and led by the Department of Energy," explained ASFE Winberg in his prepared remarks. "As energy and water demands increase, we need to make sure the produced water that results from hydraulic fracturing is used as efficiently as possible."
While ASFE Winberg addressed many of the research and development efforts the Department is doing in the oil and natural gas space, visit the Office of Fossil Energy's website here to learn more. ASFE Winberg's prepared remarks from the North American Gas Forum are also available here.