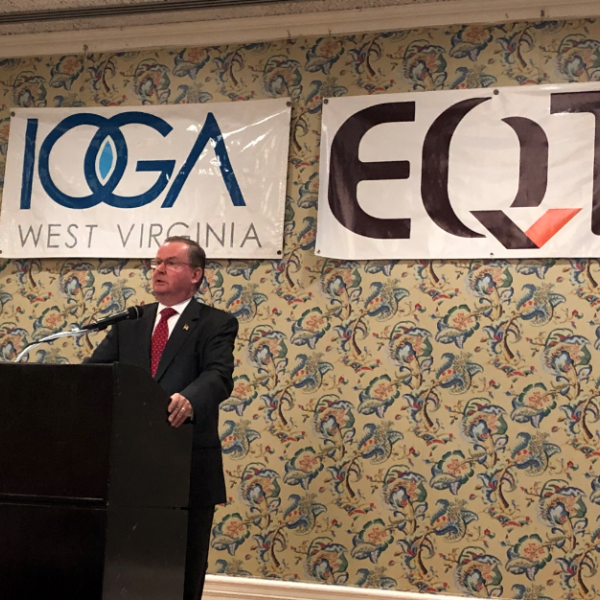 "We believe the development and integration of these tools—coupled with high-performance computing—have the potential to usher in a paradigm shift, from energy production and development, to systems operations. So, just in the past couple of months, we've invested nearly $85 million in projects to move us closer to this goal," said ASFE Winberg in his prepared remarks.
The Energy Information Administration (EIA) projects that by 2050, the eastern U.S., including the Appalachian Basin, will account for 30 percent of the national total of natural gas liquids (NGLs) output, and 35 percent of all ethane production, said Winberg.
"So, not only is the natural gas resource abundant and low-cost, but the NGL resource, which provides valuable petrochemical feedstocks, is also abundant and low-cost. And, that's opening up massive potential here in West Virginia and across Appalachia," said ASFE Winberg in his prepared remarks.
ASFE Winberg highlighted the tremendous amount of growth associated with expanding the petrochemical industry from the Gulf Coast region to Appalachia—which has the potential to create more than 100,000 new jobs, generate tens-of-billions in revenue annually, enhance U.S. national security, and reinvigorate regional manufacturing.
"This is one of those once-in-a-lifetime opportunities—and if Appalachia works together, every person in this room will be a witness to an Appalachian Petrochemical Renaissance on a scale that we could scarcely have imagined just a decade ago," said ASFE Winberg in his prepared remarks.
Additionally, DOE is encouraged by market developments, including the Shell ethylene cracker plant in Potter Township, PA and PTT Global Chemical's planned cracker plant in Belmont County, OH. ASFE Winberg emphasized that while ultimately private capital will create this petrochemical renaissance, there is an important role and opportunity for government and other stakeholders to work together.
"The Department's view is that one of the most impactful things government can do is align our economic development efforts—at the state and federal levels—to catalyze private investment," said ASFE Winberg in his prepared remarks. "This Administration is committed to expanding what Secretary Perry calls the new American Energy Era and with that, opportunities like the Appalachian Petrochemical Renaissance. And, as I said at the beginning, we need to work with you to do that. We also need your help to shine a bright light on the potential for this Appalachian Petrochemical Renaissance."
ASFE Winberg's prepared remarks from the 2019 IOGAWV Summer Meeting are available here. For further information about the Appalachian Petrochemical Renaissance, click here.