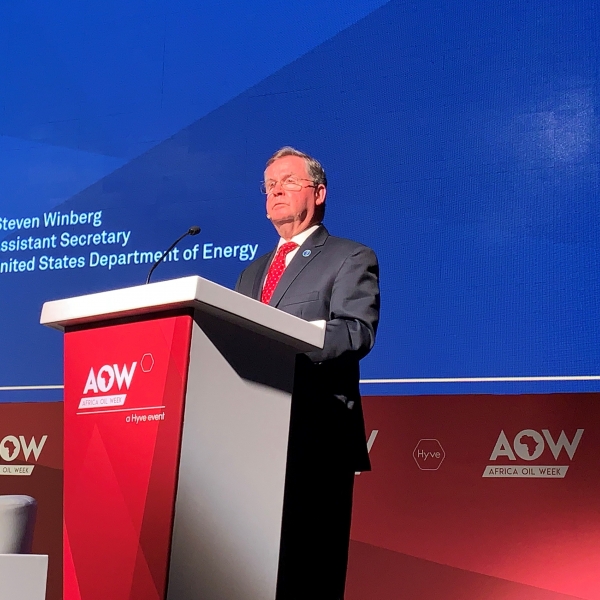 "Prosper Africa will mobilize and coordinate—for the first time ever—the full U.S. Government's toolkit of approaches, capabilities, influence, and assistance to link the U.S. and continental Africa, while creating permanent jobs in the U.S. and in Africa," said Assistant Secretary Winberg.
Assistant Secretary Winberg remarked that the Trump Administration wants African countries to thrive, prosper, and control their own destinies. He explained that two critical ways to create prosperity and security are through energy development and increased energy access.
"That, of course, is the goal of the Power Africa initiative, which aims to add more than 30,000 megawatts of cleaner, more-efficient electricity generation capacity and 60 million new home and business connections in Sub-Saharan Africa," he stated. "Today, more than 14 million homes and businesses have been connected to on- and off-grid power, providing more than 73 million people with needed electricity—and making a real difference in peoples' lives."
Assistant Secretary Winberg noted that the United States is the world's top producer of oil and natural gas and expects to be a net energy exporter next year. The U.S. Department of Energy supported the early research that helped expand the knowledge and understanding of shale gas, and it fostered the development of two critical technologies: horizontal drilling and advanced hydraulic fracturing. As a result, the United States is well positioned to share not only abundant oil and natural gas resources with other countries, but also the technology and know-how that helped unleash those resources.
"That transformative potential is not confined to the U.S. alone—it exists here in Africa, as well. And, the U.S. government and American companies welcome the opportunity to work with you to expand energy development in your countries," said Assistant Secretary Winberg. "And, I can make this promise—we will partner with you on fair and equal terms that won't imperil your long-term economic development or your sovereignty, and will help empower you to unleash your own ingenuity."
Assistant Secretary Winberg's prepared remarks from today's session are available on the Office of Fossil Energy's website here. In addition to the keynote, he spoke at the "Live CNBC Africa Broadcast: The Africa Oil Week Leaders Debate," along with "Driving Growth in RSA's Unconventional Industry" and "USA – Prosper Africa: Strengthening Bi-Lateral Trade and Investment between the U.S. and Africa."
For more information on Assistant Secretary Winberg's speaking engagements at Africa Oil Week, visit the event website here.