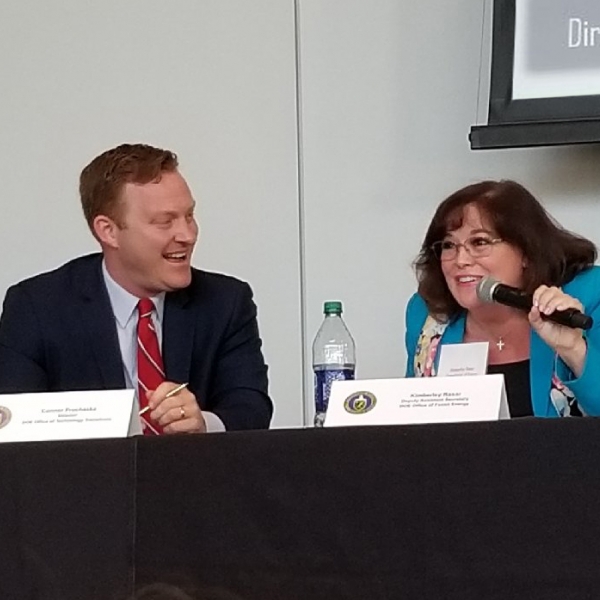 On May 15, Kimberly Rasar, Deputy Assistant Secretary for Operations in the Office of Fossil Energy, took part in the inaugural launch of Equity in Energy.  Led by the Honorable James Campos, Director, Office of Economic Impact and Diversity (ED), Equity in Energy is an initiative designed to include and expand the participation of individuals in underserved communities, which includes minority communities, Native Americans, women, veterans, and formerly incarcerated persons, in all Department of Energy programs.
In Ms. Rasar's panel discussion, 'Department of Energy Program Leadership Overview', she aligned FE's commitment to Equity in Energy with its strategic goals;
Develop secure, affordable, and reliable fossil energy technologies to realize the full value of domestic energy resources.  
Enhance U.S. economic and energy security through prudent policy, advanced technology, and the use of strategic reserves.  
Promote exports of domestically produced hydrocarbons and fossil energy technologies.
Develop and maintain world-class organizational excellence in research and operations to safely, securely, and reliably meet fossil energy challenges for the next generation.
"Fossil Energy is the lifeblood of both the U.S. and global economy in an ever-changing energy landscape, across the country and around the world—and it will continue to power the global economy for decades to come," noted Ms. Rasar. "FE has a strong commitment to diversity and to developing the next generation of scientists and engineers."
To learn more about The Department's Equity in Energy, click here.