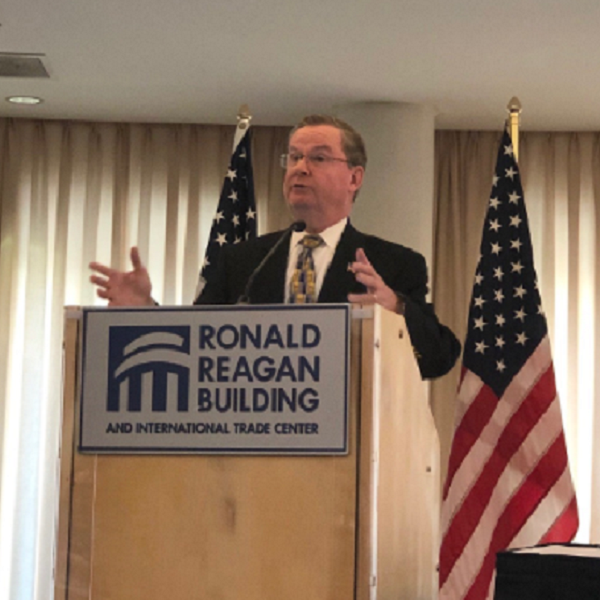 ASFE Winberg noted that a few weeks ago, on January 10, 2020, DOE celebrated the third operating anniversary of the Petra Nova project, a major watershed in the development of CCUS. To date, Petra Nova has captured nearly 4 million short (US) tons of carbon dioxide (CO2), resulting in the production of over 4.2 million barrels of oil through enhanced oil recovery. He explained that these achievements highlight two very important facts about CCUS.
"The first thing—if anyone still has any doubts, Petra Nova shows conclusively that CCUS works. Petra Nova also underscores the importance of collaboration—between industry partners and between the private and public sectors—in developing and deploying CCUS systems," said ASFE Winberg in his prepared remarks. "But, as amazing as it is, Petra Nova isn't the end of the story."
It's critical for the United States to keep moving forward on CCUS, and support from the Trump Administration makes this possible. In fact, the Department is currently funding more than 100 R&D projects to address the technical challenges to CCUS commercialization.
"Through 2019, the Trump Administration invested $400 million in CCUS R&D. And, last month, Congress provided us with another roughly $220 million to advance those technologies," said ASFE Winberg in his prepared remarks. "We've moved a number of cutting-edge technologies to market and three of our major CCUS projects are operating commercially right now."
He also explained that in addition to the coal industry, there is a growing interest in CCUS for the oil and natural gas sectors. In fact, the National Petroleum Council issued a report that highlights the importance of CCUS technologies in this area.
"This interest in—and work on—CCUS in the oil and gas industry is extremely encouraging, and I think it could spur broader deployment of these technologies," said ASFE Winberg in his prepared remarks. "CCUS is also applicable beyond the energy sector, to industrial sources of emissions—for example, facilities like cement plants, steel plants, and ethanol plants."
Along with advancing CCUS research, ASFE Winberg explained that the United States needs supportive policies in place to encourage the investment needed to commercialize these technologies. One of these efforts is through the Section 45Q tax credit, which provides a tax credit on a per-ton basis for the amount of CO2 that is sequestered.
"45Q, as well as some policies adopted by state governments, is generating increased interest in CCUS among utilities and industry, including the oil and gas sectors. So, we are seeing some progress on the policy and regulatory front," said ASFE Winberg in his prepared remarks. "In the process, we're gaining clarity on the kinds of policy approaches that can be effective when it comes to commercializing CCUS."
While CCUS R&D is making great progress across the United States, deploying CCUS commercially requires continued collaboration.
"So, again, I want to thank USEA for their great work planning this wide outreach to industry, government, and other stakeholders, to engage as many people as possible for this important effort," concluded ASFE Winberg. "And, I look forward to a successful program today, and to working with you here today to advance CCUS."
Visit the Office of Fossil Energy's website for ASFE Winberg's prepared remarks from USEA's CCUS Roadshow, and for more information on DOE's CCUS program, check out this CCUS fact sheet.